Our Services
We are proud to be an ISO-certified supplier serving customers in a wide range of industries including retail, heavy equipment, automotive, furniture, construction and solar. We aim to produce high-quality parts, delivered on time and backed by superior customer service for each and every project, no matter the size.
Manufacturing has changed a lot over the past 55 years, and we're not afraid to change with it. We regularly evaluate our technology, equipment, parts and processes to ensure we have what it takes to exceed our customers' expectations.
Learn more about our wide variety of services below, or contact us to talk more about your project and how we can help.
Metal Stamping
With our extensive equipment resources and dedicated staff, we offer customers unparalleled order flexibility. Metal stamping services are available in runs as small as 50 pieces or as large as 100,000 pieces per year. We are here to deliver what you need, when you need it.
Our 11 stamping presses are all equipped with varying feed lines, allowing us to feed thicknesses up to .375" and lengths up to 60". Our press beds accommodate projects up to 42″ x 84″ and can withstand up to 400 tons.
Thanks to our extensive tooling, we have the capability to run progressive, compound and line dies. We also offer squared blanks cut to length, along with first operation blanks.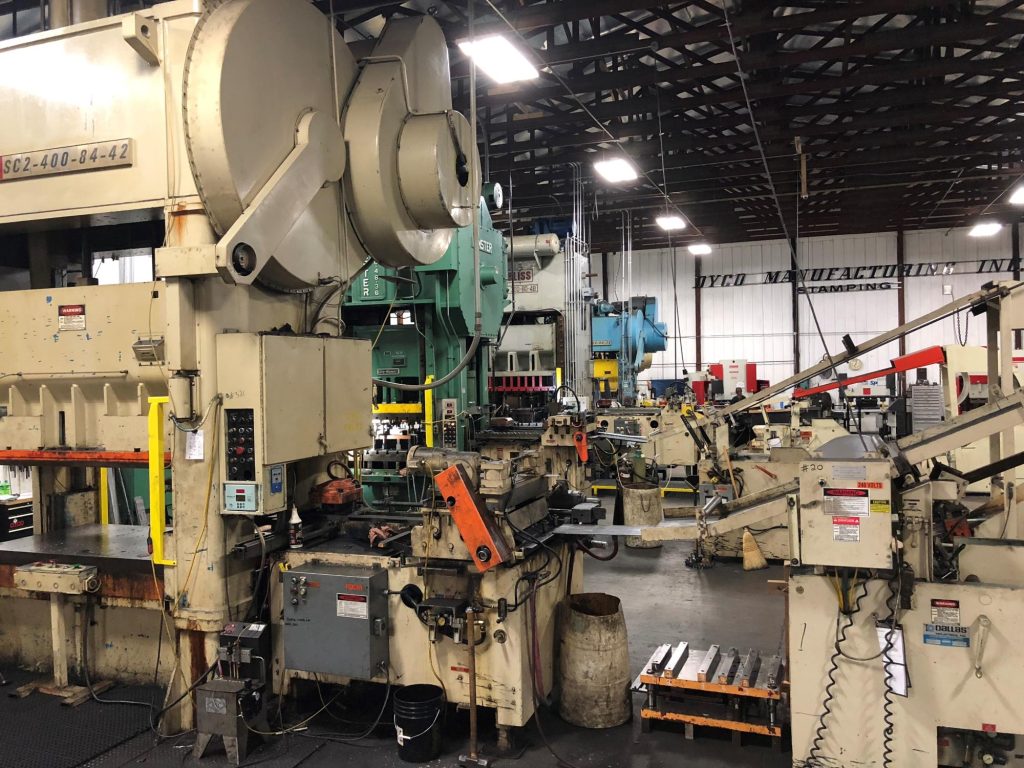 How can we help with your metal stamping project?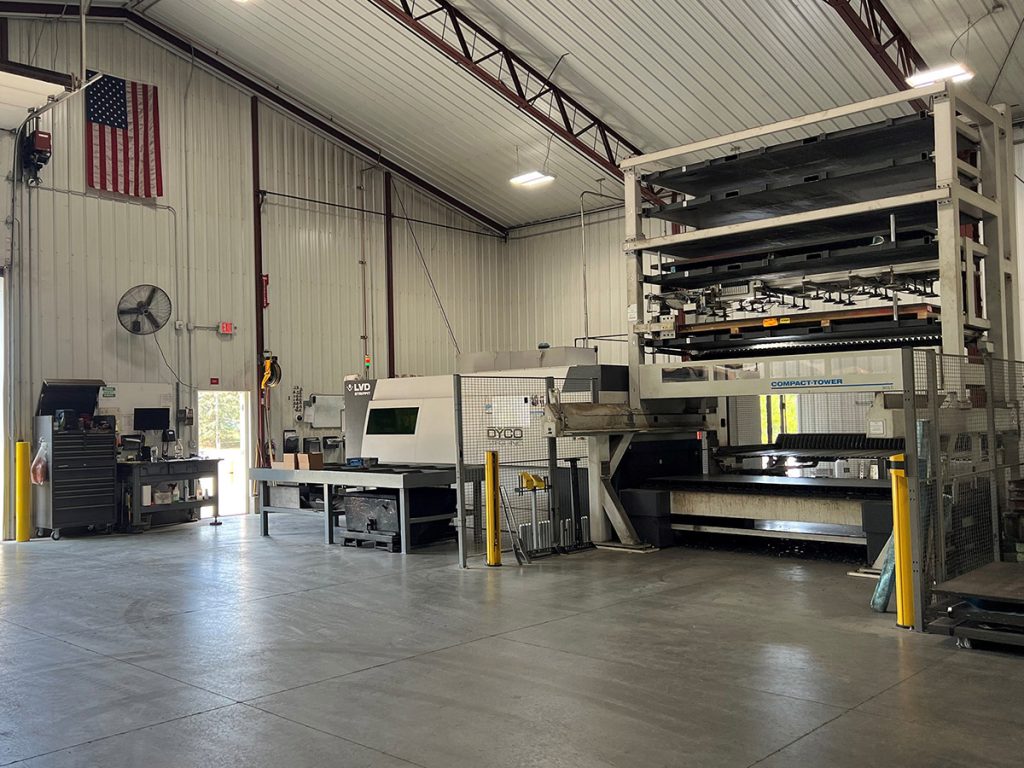 Laser Cutting
Our 6kw fiber laser with full automation operates 24 hours a day, 7 days a week, giving us the capability to meet our customer's largest demands. With our current expansion underway, there will be a 20kw fiber laser with full automation added to the equipment line up.
Full automation allows us to offer very competitive pricing on fiber laser cutting. We can cut up to 1″ thick steel, stainless steel, and aluminum. Contact us for a free quote on your next project.
Welding
We offer both robotic welding & hand welding services, allowing us to provide the best quality and efficiency to our customers. We currently have 4 robotic weld cells, which includes 2 Ferris wheels & 2 rotatory tables. We also have 2 spot/resistance weld machines and several bays for our hand welding operations.
Press Brake
Our facility features seven press brake machines, allowing us to accommodate a large variety of sheet metal projects.
Our brakes have press beds up to 10′ and can withstand 150 tons.
Additional Services
Do you need finishing for your parts? Our network of trusted suppliers can provide power coating, e-coating, clear & yellow zinc, and black oxide.
We offer a variety of different services available as standalone options or as an add-on to your existing project:
Tumble Deburring
Drilling
Tapping
Chamfering
Riveting
Spin/Orbital Riveting
Assembling
Packaging
Timesaver Sanding
Graphics Printing